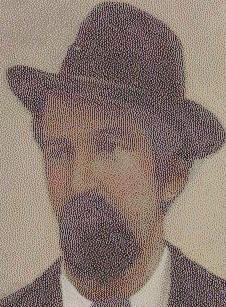 A Family Chronicle
Louis Albert Oppenheimer

---
A Family History and Personal Remembrance
by Phyllis Opper Bentley

Phyllis Bentley spent the last years of her life composing this memoir and history. Her typed manuscript was distributed to several family members. To make it more accessible to all of her family, we present the text and pictures of her work, A Family Chronicle, here on the World Wide Web.
This is a work in progress, and intended to remain so. The bulk of this 400-page history should be on-line by the beginning of 1997.
We hope that any family member who would like to add their own histories, reminiscences and stories, will please feel encouraged to do so. We hope soon to have an interactive text submission form, so you can leave your comments, corrections and additions without intervention on our part. Until then, please send them to Tom Bentley.

Email address: tbentley@together.net
Snail Mail: RR 1Box 349, Waitsfield, VT 05673
Phone: (802) 496-3212
Please use a graphical Web browser to view this document, such as Netscape or MS Internet Explorer.
INDEX
Note: Chapters not linked are scanned but not yet edited.
---
copyright © 1996-2012 Thomas F. Bentley
For more information contact tbentley@together.net